Skin Care
Olive Oil For Every Skin Type
Did you know that olive oil has been used as skincare for centuries because of its nourishing and soothing benefits? Extra virgin olive oil is full of antioxidants that help keep your skin soft and smooth, while also fighting the signs of aging.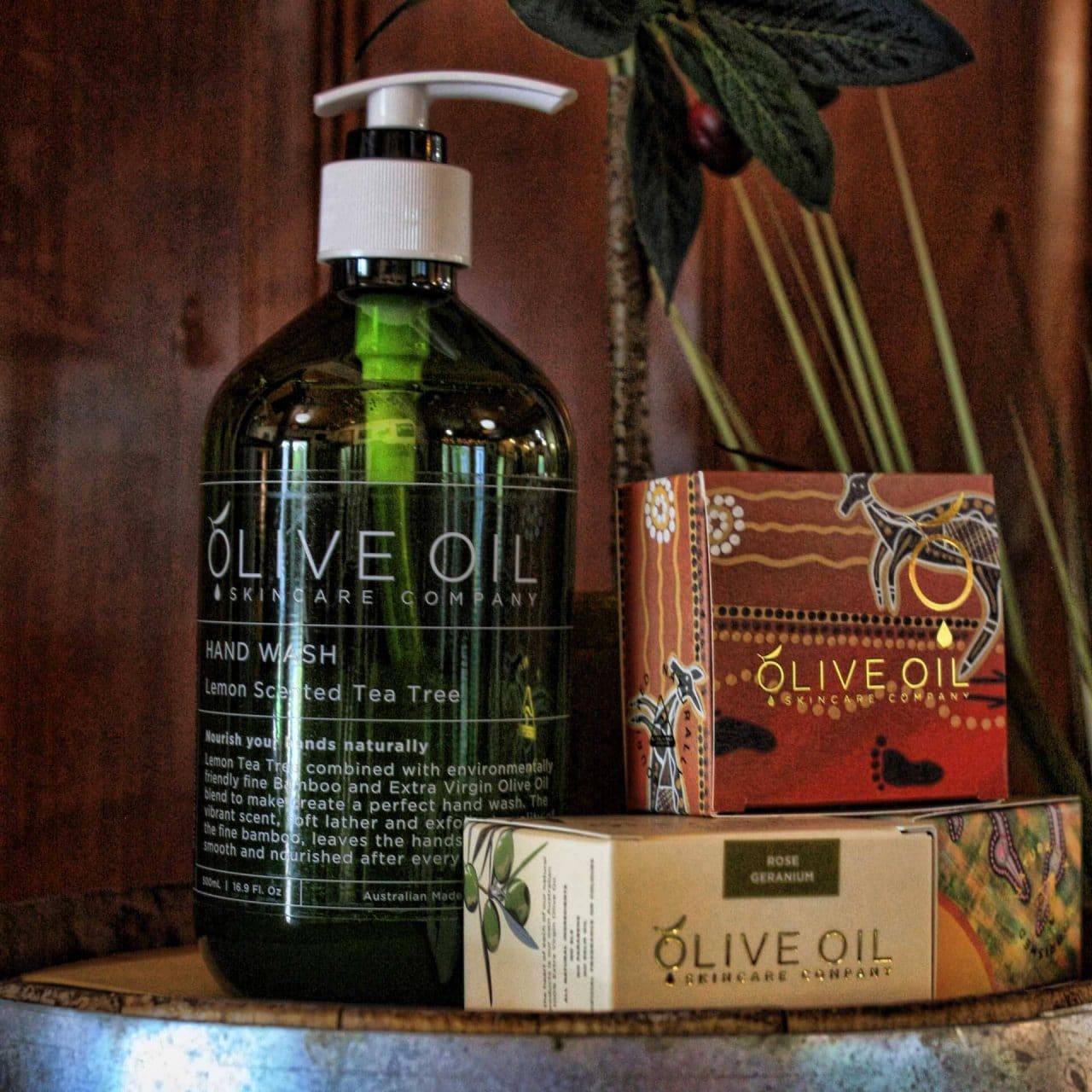 Full of
Antioxidants
It won't clog your pores and helps to maintain your skin's natural pH balance.
Is Olive Oil Good For Your Skin?
Because olive oil is full of antioxidants to protect your skin, it also works to keep much-needed moisture in. Antioxidants are key to anti-aging skincare, as they encourage skin cell turnover that helps restore our skin.
The Benefits Of Clean Skincare
Olive oil is compatible with your skin, which is why it won't clog your pores and helps to maintain your skin's natural pH balance.
All natural olive oil skincare also helps form a barrier that prevents skin from losing moisture while reducing excess sebum production as our skin hydrates, leading to fewer breakouts.
The Olive Branch Skin & Body Care Essentials
If you want to keep your skin healthy, using the best natural products is essential. The Olive Branch skincare products are designed for every skin type and combination, making it easy to incorporate them into your daily routine.
This skincare line is available for purchase in-store at our location in The Village at Winona.
Juniper Face Wash
This face wash is perfect to use as your everyday cleanser, designed to thoroughly clean and protect your skin.
Anti-aging formula full of antioxidants and vitamins
Ideal for all skin types, including sensitive, oily, and combination skin
Promotes healthy, supple skin with regular use
Serenity Face Moisturizer
Our facial moisturizer is perfect for every skin type, as it is rich in nutrients and vitamins designed to help moisturize and tone your skin.
Vitamin B3, Vitamin E and olive leaf extract help moisturize skin all day long
Antioxidants combat skin damage from free-radicals
Lightens blemishes and scarring
Tones and tightens loose skin, encouraging cell growth to reduce fine lines and wrinkles
Body Washes
Whether you choose the Rose Geranium or Extra Virgin Olive Oil body wash, you'll experience hydrated, silky smooth skin.
Works with every skin type
Creamy low lather
Can also be used as a shampoo
Naturally Nourished Hand Cream
Tired of greasy hand creams that never seem to actually moisturize your hands? Our Naturally Nourished hand cream absorbs quickly, leaving your hands feeling soft and silky smooth!
Rich in vitamins, nutrients, and antioxidants your skin needs
Includes essential oils: bergamot, buchu, cedarwood, geranium, orange, and petitgrain
Helps prevent age spots
Soothing Balm
Our soothing balm is scented with lemons and contains the clarifying properties of tea tree oil. Nourish, soothe, and heal your skin naturally with this soothing balm.
Treat minor skin rashes and irritations
Soothe bug bites and bee stings
Use as a natural insect repellent
Treat dry skin on the elbows, knees and heels
Nourish Your Skin Every Day
We love how versatile our natural skincare line can be! All of our body washes are safe for everyone in your home, including your children and pets. You can even use them as shampoo!
You give your skin the nutrients it needs every time you use Olive Branch Skin & Body Care Essentials. Be sure to check out our selection of extra virgin olive oils to pamper your skin both inside and out.
Additional Information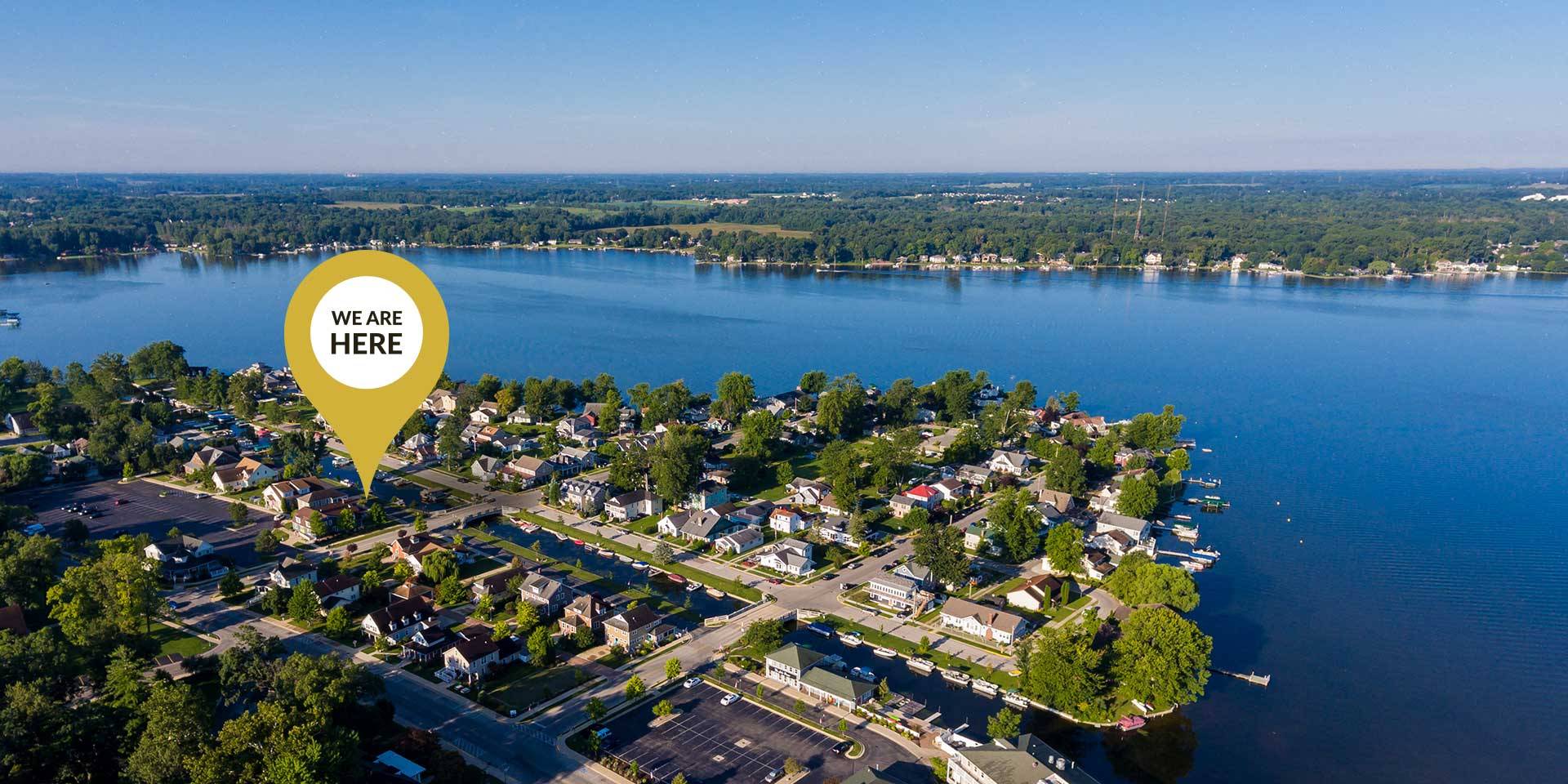 Visit Our Winona Lake Location
Our storefront and tasting room in The Village at Winona is open 10am – 6pm Tuesday – Saturday. Shop local to enjoy premium olive oils, vinegars, and other specialty curated foods designed to flavor your entire life!