Back To School Lunches, Snacks & Tips For Picky Eaters
Cooking Tips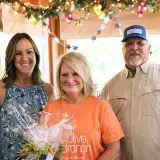 Posted by: The Olive Branch 4 months ago
It's hard to believe that back-to-school season is here already! After a fun and sun-drenched summer, making sure your kids are fueled for their school days in a healthy way is an essential part of back-to-school planning.
No matter what age your children are, having fun and healthy food during school is important…and those after-school snacks need to deliver too!
Below we're sharing our favorite back-to-school lunch recipes, delicious snack ideas, and tips for even the pickiest eaters you can easily enjoy with the help of products we have available at The Olive Branch.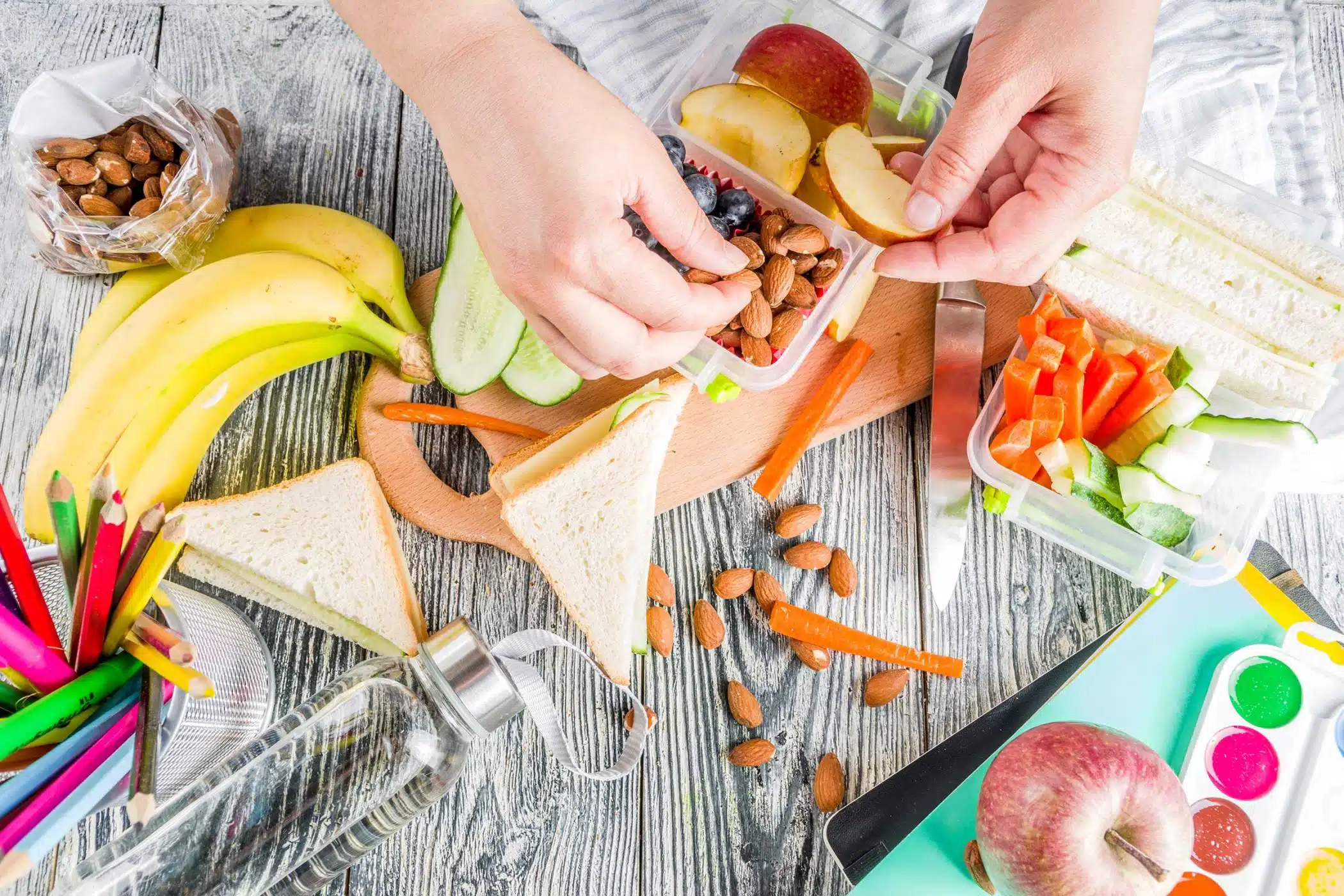 Back-To-School Snacks & Lunch Solutions
Making sure your kids get the nutrition they need before, during, and after school can be a challenge, especially if you have picky eaters. Try the recipes below to get them excited to try new snacks and lunches this year!
Blueberry Banana Protein Muffins
If you have a child who won't eat sandwiches or is quickly bored when facing another sandwich or wrap in their lunchbox, these muffins are a great solution.
Mix the ingredients below together, portion them out into your greased or lined muffin tin, and bake at 350 degrees for 25-30 minutes. These muffins also freeze well, so you can easily make a larger batch and freeze them to use later in the school year.
3/4 cup all-purpose flour
1/2 cup vanilla-flavored protein powder
1 tsp. baking powder
1 tsp. ground cinnamon
Pinch of salt
½ cup mashed banana
¼ cup milk (dairy, almond, or oat works well!)
¼ cup maple syrup or honey
1 tsp. vanilla extract
1 egg
½ cup fresh or frozen blueberries
Avocado Toast
A lot of school snacks include peanuts and other nut butters, which can be discouraging if you have a child with a nut allergy. This delicious, yet simple, avocado toasts are the perfect solution for back-to-school snacks or even breakfast before school.
2 slices of thick, wholegrain bread
¼ cup soft, spreadable goat cheese (or use cream cheese for a more mild flavor)
½ cup arugula or other soft greens
1 small sliced avocado
5 sliced grape or cherry tomatoes
Salt & Pepper
Toast your bread, then evenly spread the goat cheese on the toast. Top it with the arugula, avocado slices, tomatoes, a sprinkle of salt and pepper, then finish with a drizzle of olive oil for a delicious herby punch of flavor!
Creamy Hummus
This incredibly versatile spread can be used as a dip with veggies and crackers in your child's lunchbox, or to replace mayonnaise and other dressings in a healthy wrap for a heartier meal on the go. It comes together in minutes using a food processor, making it easy to prep for the week of school lunches!
1 can of chickpeas
¼ tahini sesame paste
1 clove of minced garlic
½ tsp. paprika
½ tsp. salt
Combine all ingredients in the bowl of your food processor and blend until smooth and creamy. You can always add a little liquid from the can of chickpeas to thin it out if it seems too thick, or a splash more of olive oil. Your hummus should last 7-10 days in a sealed container in your fridge.
Eat Well With The Olive Branch This School Year
Don't get stuck in the same lunchtimes and back-to-school snacks rut with your kids this year. Keep them excited about trying new flavors and having delicious food to look forward to during and after school.
Not sure where to start? Ask our experts at The Olive Branch to recommend the best oils and vinegars for your back-to-school recipes. You can even schedule a tasting with us to find the right one!
The Olive Branch is dedicated to providing premium extra virgin olive oils, balsamic, and wine vinegars at our storefront in The Village at Winona in Winona Lake, Indiana, and through our online shop.
You May Be Interested In: