Shop Small At The Olive Branch This Holiday Season
General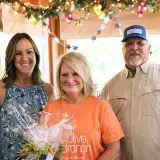 Posted by: The Olive Branch 19 hours ago
The winter holiday season is coming up fast and before you know it we'll be in the season of gift-buying, planning for special family meals, and finding the perfect host gift to bring with you when you visit family and friends.
Why not shop small with us this season? The Olive Branch, along with other incredible local shops, is the perfect place for all of your holiday shopping at The Village At Winona.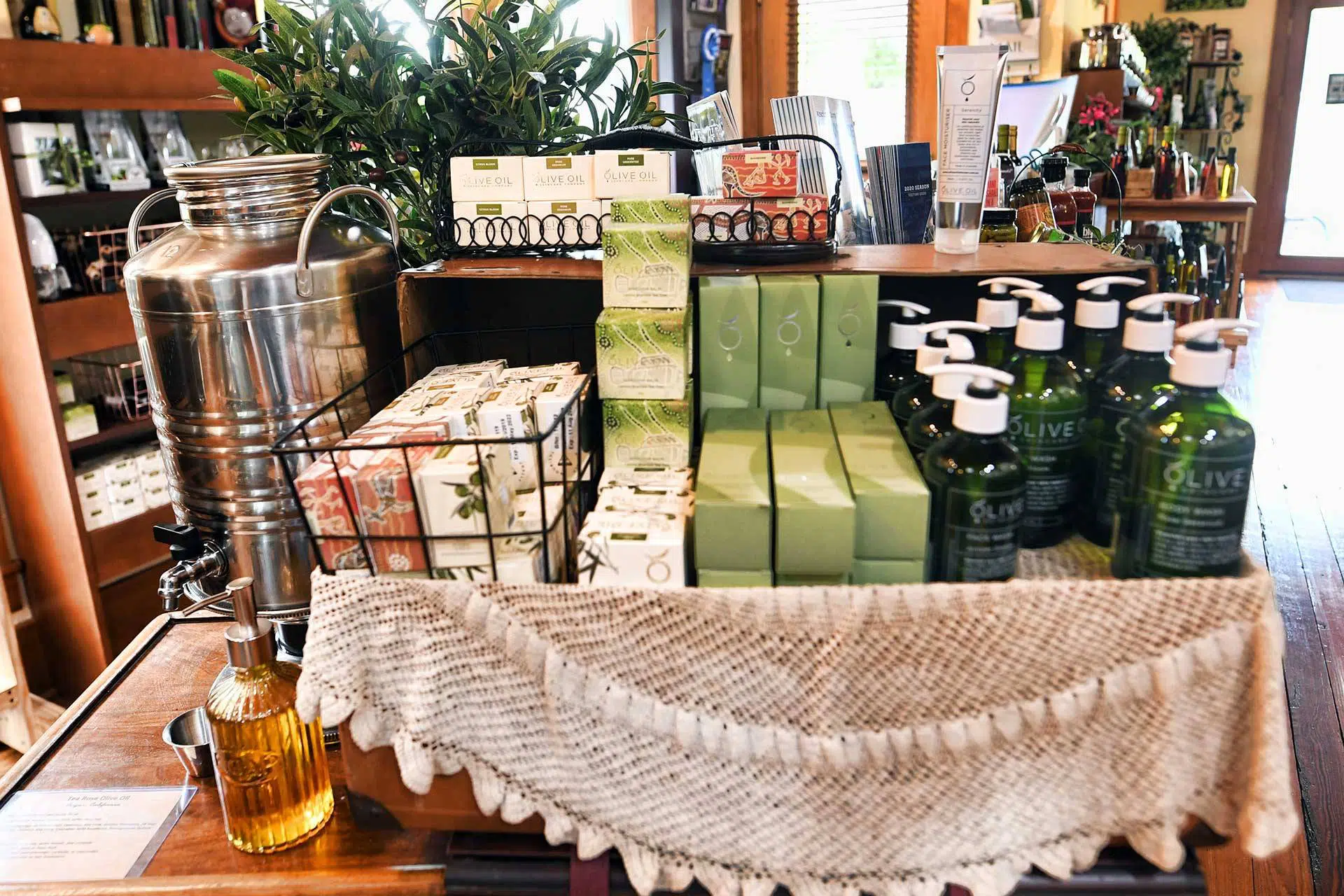 The Best Gift Ideas For Everyone On Your List
Whether you need to buy a gift for the foodie in your life, someone who loves natural skincare, or need a unique gift to bring to the Thanksgiving or Christmas table, we have what you need.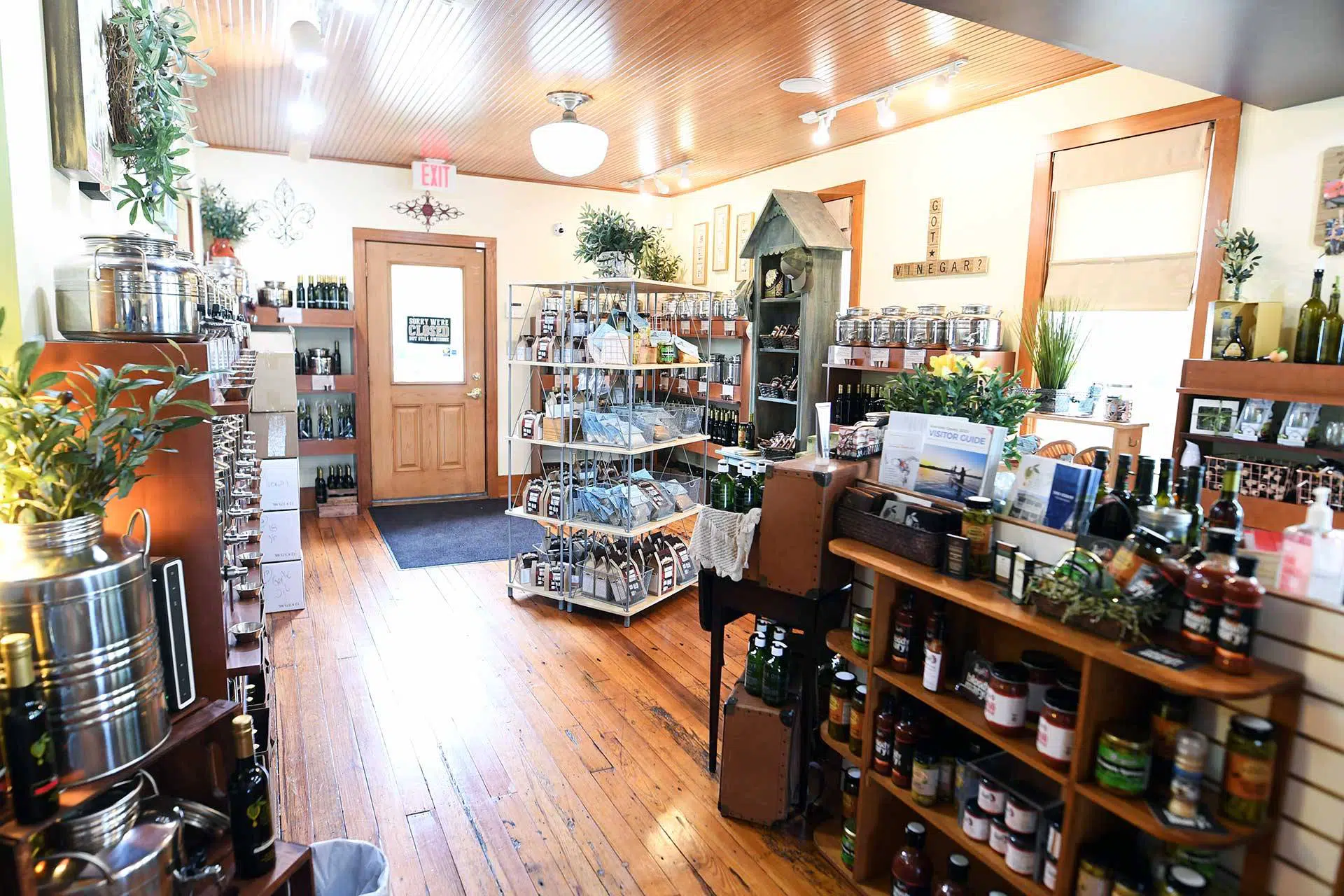 Give An Experience
Have someone in your life who is a serious foodie and would love to spend time sampling our products? Talk to us about setting up an event in our private tasting room! It can also be a fantastic location for your holiday party or event.
Olive Oil-Based Skincare
Olive oil is full of antioxidants that can work wonders for your skin. With winter taking a toll on everyone's skin, our skin and body care essentials are always a welcome gift. From face wash to moisturizer, to hand creams and balms, you can give the gift of pampering this holiday season.
Spice Blends & Seasonings
The cook in your life would love customized, unique spice blends they can't find anywhere else! Our staff is always available to make recommendations and share recipes.
Olive Oils & Vinegars
If you can't make it into our store, many of our oils and vinegars are also available to purchase online. Uniquely infused oils and specialty vinegars are a beautiful addition to any holiday meal and can often be the perfect host gift.
Special Events To Add To Your Calendar In The New Year
In addition to being open for shoppers during our regular business hours, we're excited to participate in two events this holiday season in The Village At Winona.
January 27, 2024 – Pajama Party Sale
Wake up bright and early and join us in The Village for our annual Pajama Party Sale. Each shop offers different deals and discounts, you just have to make sure you shop in your pajamas. The sales start at 7am!
Last year we featured a 40% off table, $10 off a six-pack, and purchases $50 and over will get an entry into the raffle to win a $100 gift basket.
March 2024 – Village Madness
Shop in The Village this March for your chance to win a Village gift basket valued at $1,000! To enter, pick up a Village Madness Passport at The Olive Branch, or other shops in The Village, and start shopping to collect passport stamps.
You can collect one stamp from each shop or eatery in which you make a purchase. The more you shop the better chance you have to win!
Shop Small With Us
When you shop at The Olive Branch, you are directly supporting our local community and family. We love being a part of Winona Lake and the greater Kosciusko County community and can't wait to see you this holiday season!
The Olive Branch is dedicated to providing premium extra virgin olive oils, balsamic, and wine vinegars at our storefront in The Village at Winona in Winona Lake, Indiana, and through our online shop.
You can always be sure you're receiving the freshest, healthiest oils and vinegars when you shop with us. Plan a visit to our tasting room this holiday season and experience high-quality olive oil and vinegars in new ways.