Meet Our Manager: Sandi Fruitt
General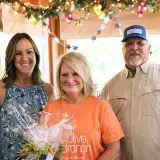 Posted by: The Olive Branch 1 year ago
We are so thankful for our incredible staff and one of the ways we show our appreciation is to occasionally feature them here on our blog.
Today we're shining the spotlight on The Olive Branch's Manager: Sandi Fruitt.
We hope you enjoy our interview with Sandi and stop by The Olive Branch in The Village at Winona to say hi!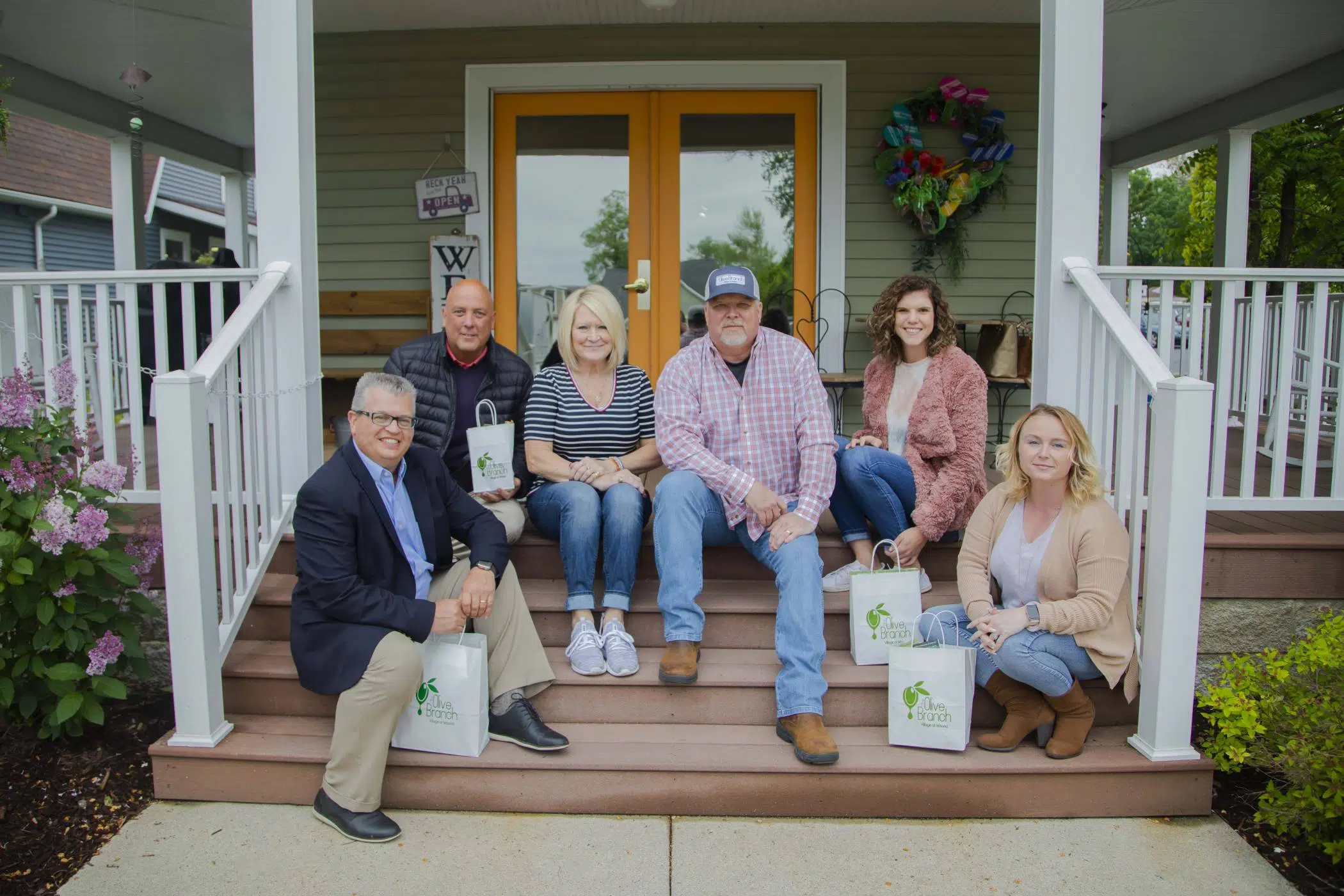 What does a typical day look like for you at The Olive Branch?
I love interacting with customers to help them find the best products for the recipes they're making! Most of my work day is spent selling products, restocking and bottling items, and (of course) keeping the shop clean.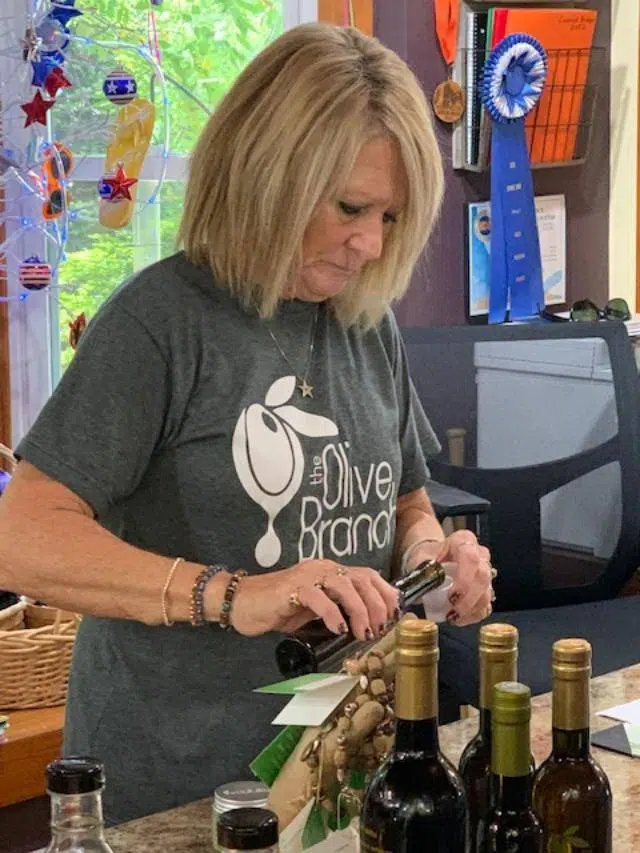 How long have you been working at The Olive Branch and what made you decide to work here?
In January I will have been working here for 4 years. I was Billy's Assistant Manager in my previous job, so I've known him and his wife, Maria, for quite some time.
When they decided to purchase The Olive Branch they asked me to manage it, which was a great opportunity to continue working with the public and getting to know the customers.
That has grown into also managing Canal Street Market. I love living and working in The Village at Winona!
What is the best part of your job?
The customers, my love for our products, specifically extra virgin olive oil and balsamic vinegar, and the fact that it doesn't feel like a job.
Being a part of Billy and Maria's journey in establishing and growing their small businesses is very rewarding and I enjoy coming in to work every day.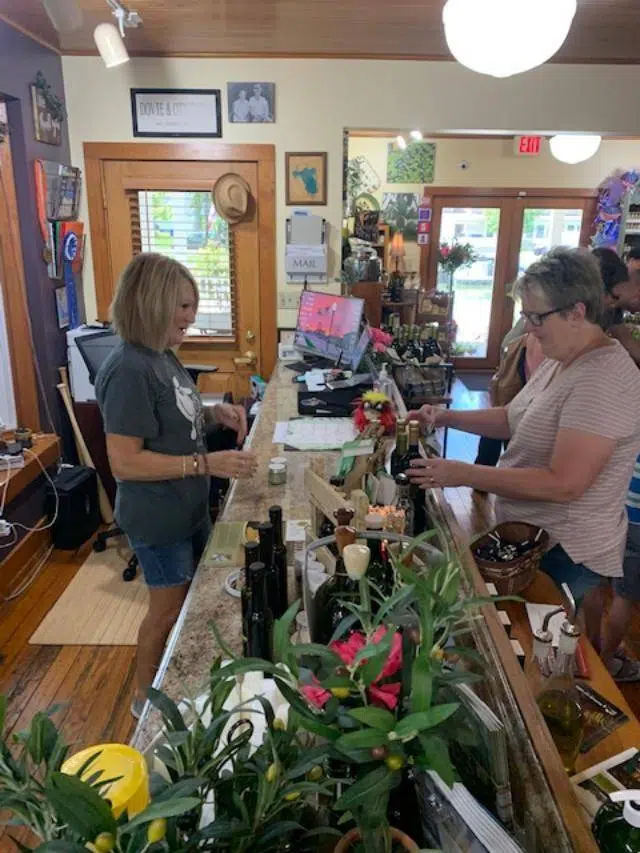 What do you think you've gained from your time at The Olive Branch?
Expansive knowledge of extra virgin olive oil and balsamic vinegar and their awesome benefits. I also love the opportunity to be in The Village at Winona and create new friendships with my customers and other local business owners in The Village.
What has been your proudest moment?
I handle all the decorating for both The Olive Branch and Canal Street Market, including our booths at trade shows. It makes me really proud when customers compliment how the stores and booths look and I love that part of my job!
How do you enjoy spending your time when you aren't at work?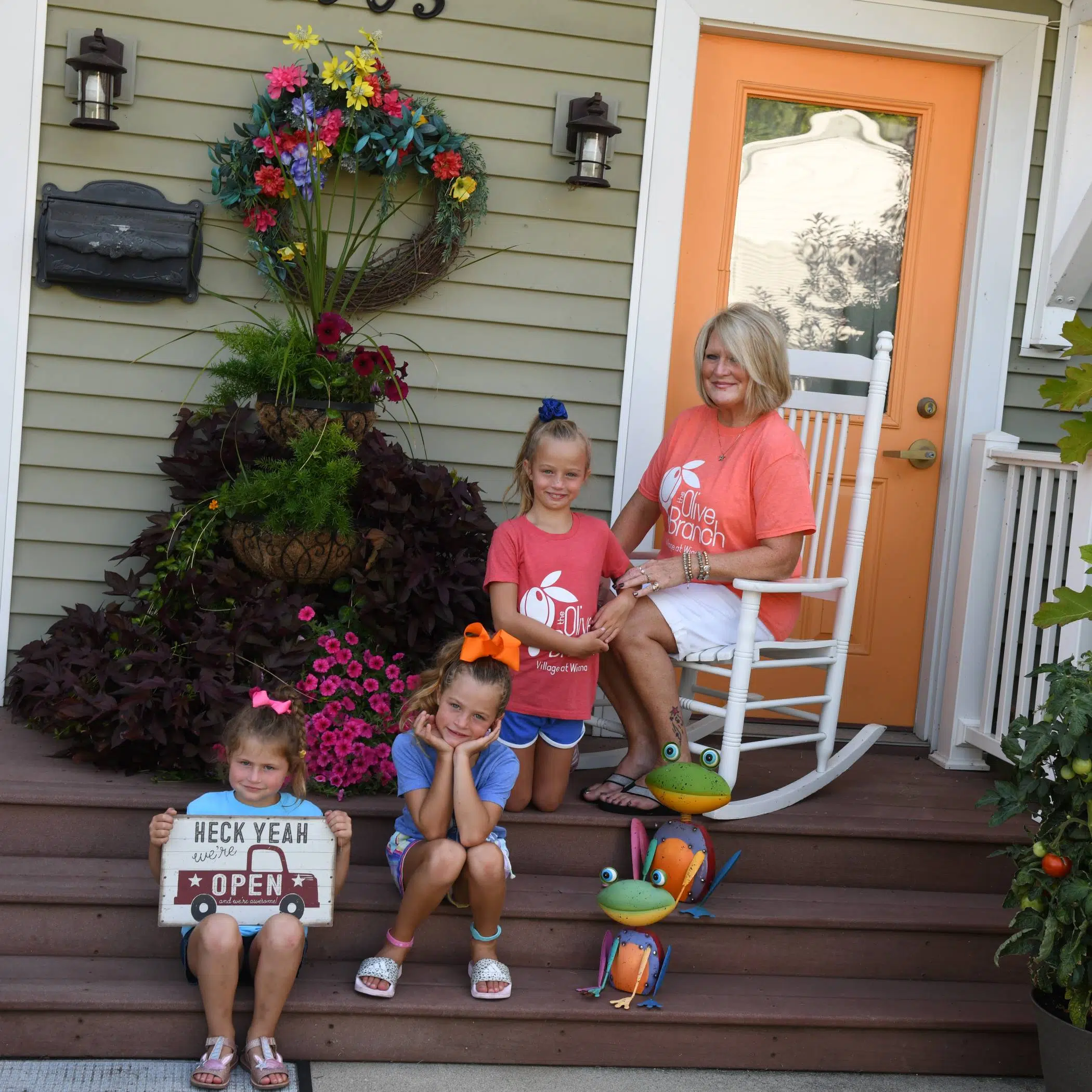 I love to spend time with my grandkids. I also enjoy spending time on the lake or relaxing on my porch. It's my favorite place to be!
Visit The Olive Branch
We're dedicated to providing premium extra virgin olive oils, balsamic and wine vinegars at our storefront in The Village at Winona in Winona Lake, Indiana, and through our online shop.
You can always be sure you're receiving the freshest, healthiest oils and vinegars when you shop with us!
Plan a visit to our tasting room and experience high-quality olive oil and vinegars in new ways. Getting to know our incredible manager, Sandi, is an added bonus!